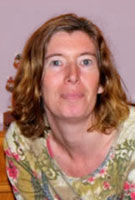 Belinda Mellor arrived in New Zealand, from Ireland, in 2006, with her husband and daughter, supposedly for a year or two. Before that, she lived in County Wexford, where her maternal family hailed from and where she and her mother went on holiday from England in 1998 and 'forgot to go home'. She senses a pattern.
She has been writing creatively since before she learned cursive or was allowed to use a pen. Her first writing success was a copy of The Snow Queen, awarded for 'creative expression' when she was five. A similar award, at age ten – this time a copy of J.R.R. Tolkien's The Adventures of Tom Bombadil – set her on the path of exploring literary fantasy and myth. Her future writing might have been quite different had her teachers chosen different books….
Despite her love of literature and of folklore and mythology (or perhaps because of that) she did not study English at university, but instead earned a degree in Theology and Religious Studies from Bristol (England), and (several years later) a post-graduate diploma in Applied Spirituality from Milltown Institute in Dublin. Her other interests include Classical history, Mediaeval cooking, animals and the natural world – all of which inform her writing.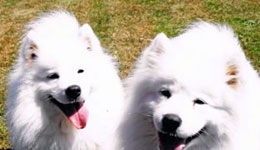 In between qualifying as a secondary school teacher and settling in New Zealand, her writing career included time spent with a theatre-in-education company, work with a local authority arts council, facilitating creative writing workshops, freelance journalism, copy-writing, some radio work and the production of her own glossy magazine. The latter, while very satisfying, was financially less than successful; it ran for all of one edition.
These days she and her family live on a lifestyle block not far from Nelson, with a couple of spoilt goats and 'far too many' chickens, as well as their beloved Samoyeds and a three-legged cat, who came with them from Ireland.
Follow Belinda Mellor on Facebook